Now available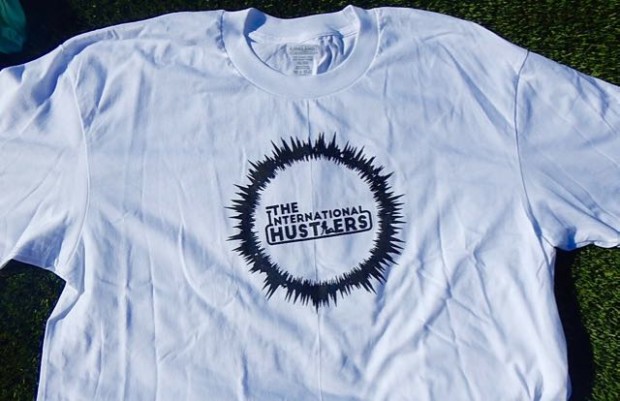 In true DIY rock and roll fashion, The International Hustlers now have their merch shop up and running.  If you can't wait till the next live performance to buy a T-Shirt of San Diego's modern vintage band, then you can buy online now.  It's easy.
Items can be paid for with PayPal and most will be shipped out within two business days.  Our products are high quality and all artwork is sourced locally.  The graphic design was created by up and coming designer Andrew Serrano.  If you have a suggestion, please leave a comment below and we can investigate having the logo printed.
A throwback to great Jazz/Funk artists of 60's and 70's, the music still sounds as good today as it did then. A good serving of AfroBeat also rounds out the mix.    Music is fluid.  It constantly changes as the environment and culture around those who create it change.   The International Hustlers band members put their own modern spins on the trusty grooves too.  Allow us to reintroduceyour ears to new and unique sound.
Copyright © 2015. C. Lougeay

---
Do you have anything you would like me to check out?  Leave a comment below and I'll try to feature it on the blog.  Please subscribe to my Youtube channel and thanks for reading.